At Smith & Smith Home Inspections of Murfreesboro, TN we offer 48 hour radon monitoring. Radon is a gas that is created when the uranium in the soil underneath a home decays into radioactive atoms, then seeps into the home through cracks in the foundation, crawl spaces, and basements. Radon is considered a Group A carcinogen, which means it is proven to cause cancer in humans. Long-term exposure to radon can increase a person's risk for developing lung cancer. Radon has a 3.8-day half-life, which allows the gas to be trapped within indoor environments where it will decay into Polonium 214 and 218. When inhaled into the lungs, these radon decay products, with shorter half-lives, can decay into radioactive alpha particles that damage the DNA of cells lining the lungs. These cell changes are called mutations. When cells have too many mutations, they can stop working correctly, grow uncontrollably, and become cancerous. Radon is the leading cause of lung cancer, after smoking, and is responsible for over 21,000 deaths per year in the United States.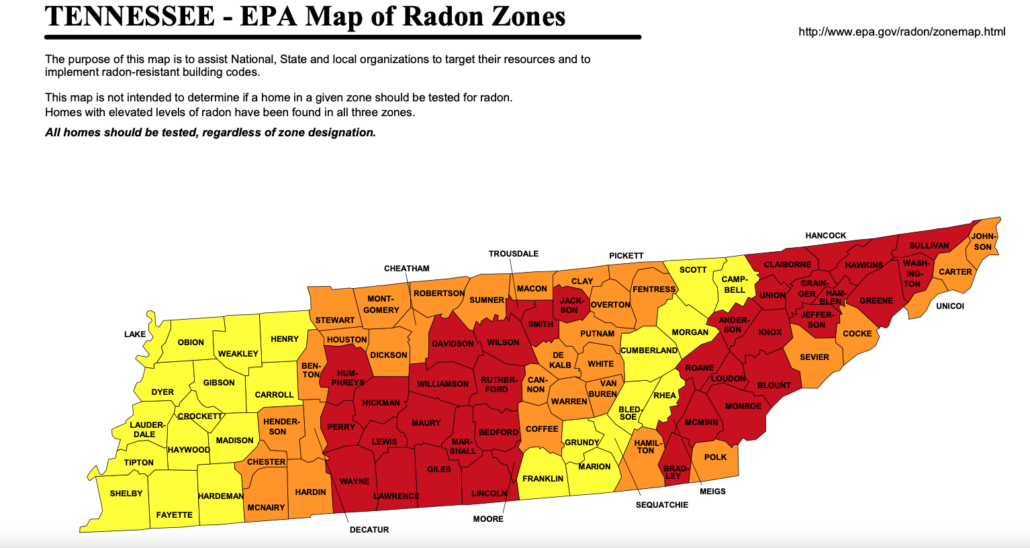 A home inspection may be the only time a home is tested for radon. The EPA recommends that homeowners test their homes for radon every two years. It is also recommended that homes be tested for radon after major renovations, during alternate seasons, if residents begin occupying a lower level of the home, such as a basement, and after the installation of a radon mitigation system. If radon levels are above the actionable limit of 4.0 pCi/L (picocuries per liter of air), then a radon mitigation system should be installed in the home by a certified professional to lower the radon levels.
Here are some important Radon statistics:
1 in 15 homes in the United States have high radon levels
21,000 people in the United States die from radon induced lung cancer every year
230,000 people worldwide lose their life to radon induced lung cancer every year
Radon exposure at the actionable limit is equivalent to getting 200 chest x-rays per year, or smoking 7 to 8 cigarettes per day
Most home's radon levels can be fixed for about the same cost as other common home repairs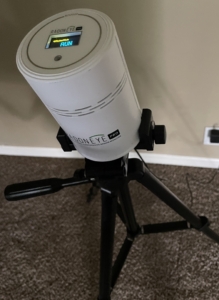 Smith & Smith Home Inspections can provide your home with an accurate radon test by a licensed and certified professional home inspector. We provide complete home inspections for home buyer inspections and home seller inspections throughout Murfreesboro, Smyrna, Lebanon, Shelbyville, Manchester, McMinnville, La Vergne, Winchester, Woodbury, Columbia, Nashville & The Greater Middle Tennessee Area. Contact us today to schedule your home inspection, radon test, and/or air quality test with mold analysis report! Our prices are the best around, with superior customer service and same day home inspection reports.
https://www.smithsmithhomeinspections.com/wp-content/uploads/sites/129/2023/09/Monitor-scaled.jpg
2560
1869
tylersmith
https://du1fvhi5bajko.cloudfront.net/wp-content/uploads/sites/129/2020/06/12174641/SmithAndSmithHomeInspectionsLLC-logo-300x219.png
tylersmith
2023-09-17 13:43:17
2023-10-18 06:24:39
Home Inspections: What is Radon & Radon Testing