Home Inspections: Checking for Recalled Electrical Panels and Breakers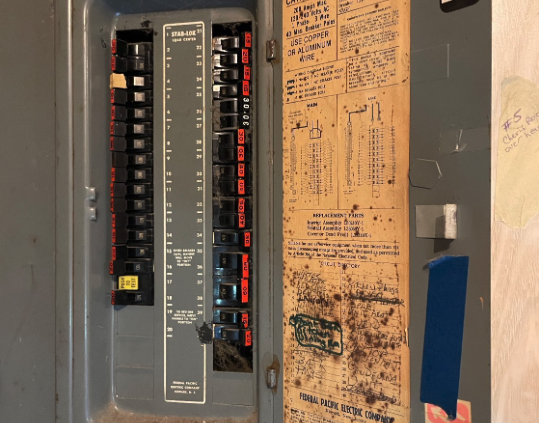 In a home, an electrical panel is the central distribution point for all of the electricity that enters your families' abode. They are typically installed in utility rooms, garages and basements. An electrical panel is where you will find breaker switches for different appliances and outlets in your home, and allows a homeowner the power to quickly shut down electricity in the event of a power surge or an emergency. These panels have covers that ensure no wires are exposed that could cause electrical shock, and also prevents the internal mechanisms from being exposed to dust, dirt, and moisture. Before you purchase a house, a home inspection should be conducted to look for such things as loose wires, singed wires, double tapped breakers, ground fault circuit interrupter breakers, arc-fault circuit interrupter breakers, and any faulty wiring or short circuits as a result of pest infestation and/or exposure of wires to the elements. Most importantly, when Smith & Smith Home Inspections of Murfreesboro, TN is performing an electrical inspection, I check for recalled panels and breakers. Three of the top recalled electrical panels are Federal Pacific, Zinsco and Challenger.
Federal Pacific
Federal Pacific electric panel with Stab-Lok breakers were installed in homes built between 1950 and 1990. After reports of electrical fires in the 1980s, an investigation revealed that 1 out of 4 Stab-Lok breakers would not trip. In other words, the breakers couldn't prevent overloading and electrical faults. In 2012, a paper was published that stated that Federal Pacific Stab-Lok breakers could be responsible for 2,800 fires and 13 deaths. When looking to identify a Federal Pacific electrical panel, search for the Federal Pacific or Stab-Lok labels on breakers and the panel. Plus, Federal Pacific circuit breakers have red strips across them.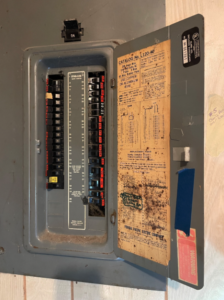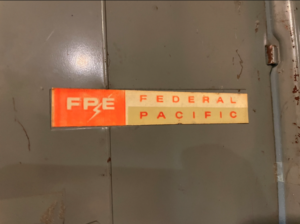 Zinsco
Zinsco breakers were placed in many homes built in the 1970s. These breakers had design flaws that created fire hazards and electrical shocks. The Occupational Safety and Health Administration published an accident report that stated that an electrical contractor sustained second and third degree burns after an electrical fault happened while working on a Zinsco electric panel. Zinsco breakers can also be linked to thousands of fires in the past 20 years. Zinsco electrical panels can be identified by its brightly-colored pink, yellow, red, blue, and green breakers. Their breakers also appear thinner than modern day breakers.
Challenger
The Challenger electrical panel was released by GTE Corporation in 1973. The Challenger panel was installed in many thousands of homes between the 1980s and 1990s. Due to safety hazards, the Challenger panel was recalled. Homeowners must be aware that some Challenger breakers do not feature their brand name, but have the GTE-Sylvania label instead.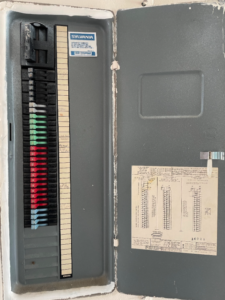 Recent Recall on Square D Panel
Specific QO Plug-On Neutral Load Centers manufactured between February 1, 2020 and January 12, 2022 at Schneider Electric Plant 15 had loose neutral screw connections. If that connection is loose, the affected load center can overheat, posing thermal burn and fire hazards. If you have a Square D electrical panel with a date code that falls between 194871 and 221343, you should request a free inspection from Schneider Electric.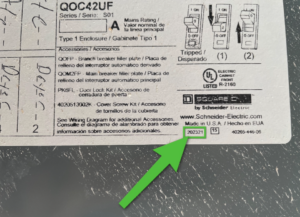 At Smith & Smith Home Inspections, I provide due diligence in finding and informing my clients of all electrical problems observed, whether big or small. We provide home buyer inspections and home seller inspections throughout Murfreesboro, Smyrna, Lebanon, Shelbyville, Manchester, McMinnville, La Vergne, Winchester, Woodbury, Columbia, Nashville & The Greater Middle Tennessee Area. Contact us today to schedule your inspection!
https://www.smithsmithhomeinspections.com/wp-content/uploads/sites/129/2023/06/Screenshot-2023-06-26-at-3.09.52-PM.png
723
539
tylersmith
https://du1fvhi5bajko.cloudfront.net/wp-content/uploads/sites/129/2020/06/12174641/SmithAndSmithHomeInspectionsLLC-logo-300x219.png
tylersmith
2023-06-26 15:21:25
2023-06-28 14:04:43
Home Inspections: Checking for Recalled Electrical Panels and Breakers